UWC Day 2020
2 September 2020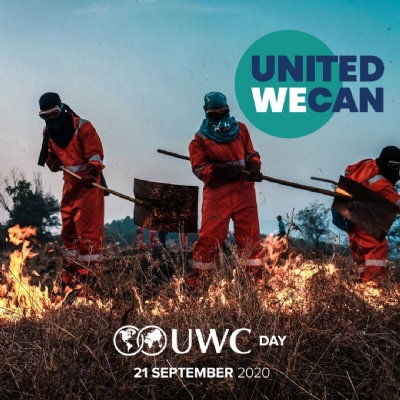 UWC Day is the annual global celebration of the UWC mission and values and is a moment to celebrate the strength and diversity of the UWC movement and our mission for a more peaceful and sustainable future through connecting and mobilising UWCers globally! This year, UWC Belgium is organising its very own events, remotely or in Brussels! We present to you…
UWC (Belgium) Day 2020 - Sunday September 20 (a day before actual UWC Day)
To accommodate everyone within our community under these difficult circumstances, we will be hosting two events; one in-person (Brussels) and one virtual (zoom).


Besides these events, we also challenge you to get in touch with someone from your time at UWC (before or on UWC Day) and share something from this reconnection with us. It can be anything, a picture, short video, text,... Send it to outreach@uwc.be or message us on Instagram or Facebook!

Can't attend any of these events? Organise your own and let us know! Visit the UWC Day microsite for all the resources you need. Have some more time on your hands? Don't forget we're always looking for more volunteers to help us! Check out our website to find out how you can get involved: volunteer or donate.

Do not hesitate to reach out at outreach@uwc.be if you have any questions!

Please note that these events are currently only open for members of our community (you must have a relation to UWC and/or UWC Belgium for the in-person event and UWC Belgium for the virtual event). The in-person event will be organised to adhere with all regional and federal COVID-19 guidelines.