Amanda Annemans
6 September 2020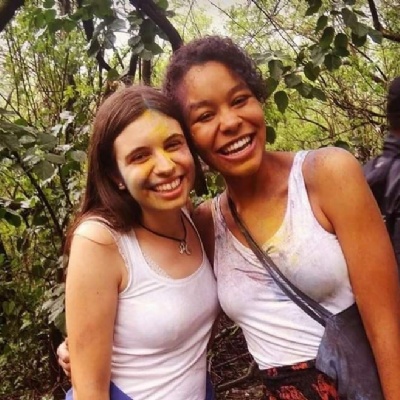 UWC Mahindra College, India (2019-2020)
(Amanda, right on the picture)
"A year filled with fairy lights, frogs in the shower and the cool monsoon rains. A year in India. This year was intense, incredibly educational, and overall just amazing. Leaving everything behind is certainly not easy. Suddenly fries and "stoofvlees" became "rice and dahl" and "namaste" became the common greeting. But still, many months later I can say that I did find my second home there.

For me the most beautiful thing about the school was everything you learn outside of the classroom, for example by talking with a Colombian friend about feminism in Latin America or just from the sheer fact that I shared a room with 3 girls from all around the world. I got to experience incredible things through my triveni's, and got to see the beauty of India through numerous hikes and a 10 day trip to New Delhi and Rishikesh. During that trip I avoided countless rickshaws, rafted in the Ganges, ate the best Biryani in India and gained countless more experiences.

After a year in India (sadly shortened due to COVID-19) I learned so much about myself, about the world and the very complex country of India. Studying with people from 90 different nationalities in such a fascinating country truly broadens your view exponentially."
Full story in Dutch:
Dit artikel verscheen in Noorzandnieuws, een halfjaarblad van Amanda's school in België.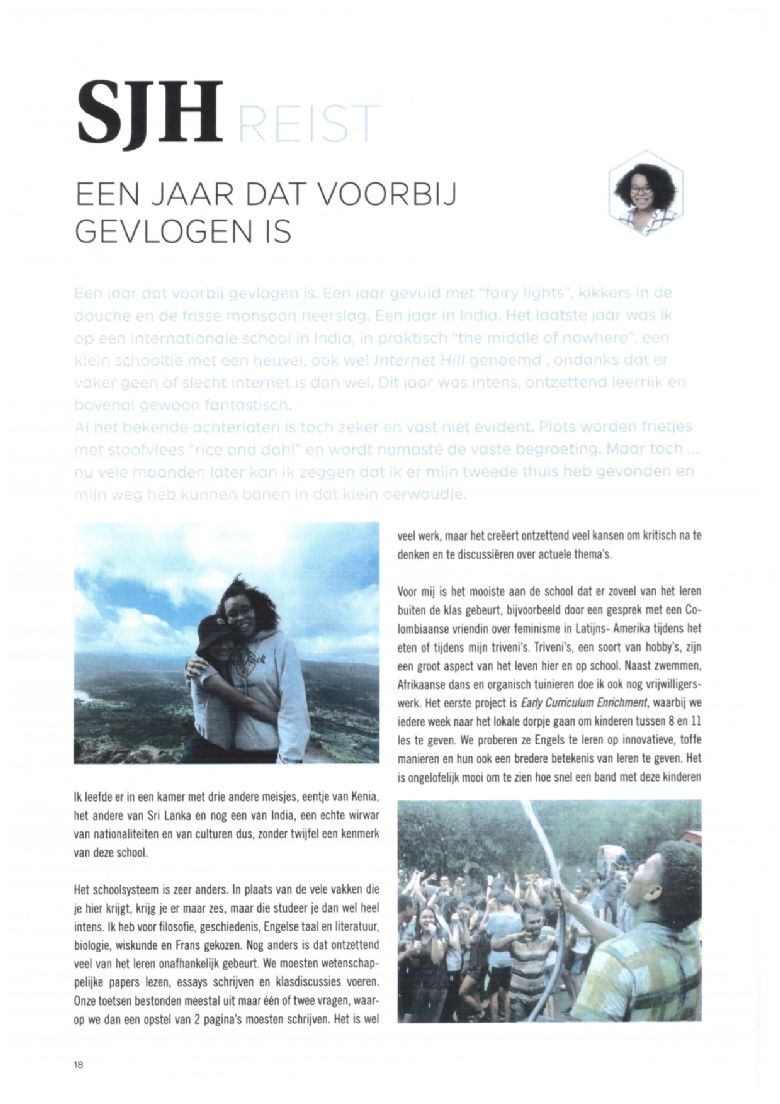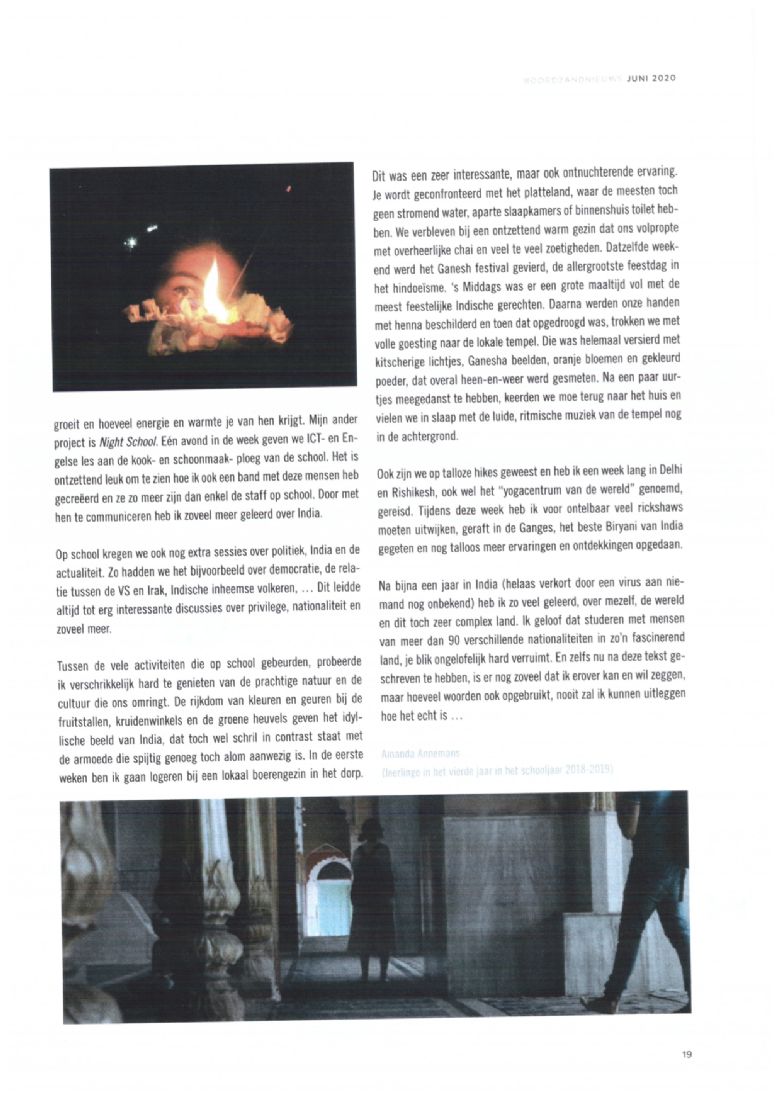 Annemans, Amanda. "SJH Reist: Een Jaar Dat Voorbij Gevlogen Is." Noordzandnieuws, Juni 2020, pp. 18-19.