Merveille De Smet
30 June 2020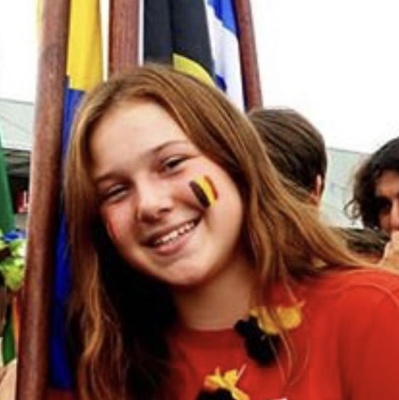 United World College Costa Rica (2019-2021)
"Hi! My name is Merveille and I am currently studying at UWC Costa Rica.
Applying to UWC was undoubtedly the best decision I've ever made. Living together with students from all around the world has been amazingly fascinating and eye-opening. I have had conversations with people with upbringings completely different from mine. I have learned so much about the world and about conflicts and situations that are currently being ignored by the Belgian media. At least twice a week, we have cultural festivities or informational sessions, we organise actions to improve our surroundings and come together to debate about political issues. Of course, we also spend a lot of time enjoying the Costa Rican weather while drinking smoothies and having study sessions outside. I have gotten to know so many people, some from places I didn't even know existed before they mentioned them. (in the first few weeks after my arrival there, I had a world map saved into my pictures, just to be sure!)
For me, the IB has proven to be a highly recommendable study program. Teachers are really present to help you with anything you need, whether it be academically or otherwise. We often go on outings to the beach or the jungle, or to the bustling capital of Costa Rica; San José.
My experience has been that the school does an amazing job at providing all the support needed to properly settle here and does whatever they can to make us students feel at home. For me, they've completely succeeded at that; UWC Costa Rica is my second home, and the people I share a campus with have become family.
This school has taught me more than any school in Belgium could. I have become so much more aware of the world and of my own actions, and I plan to keep carrying out the UWC mission after I graduate."